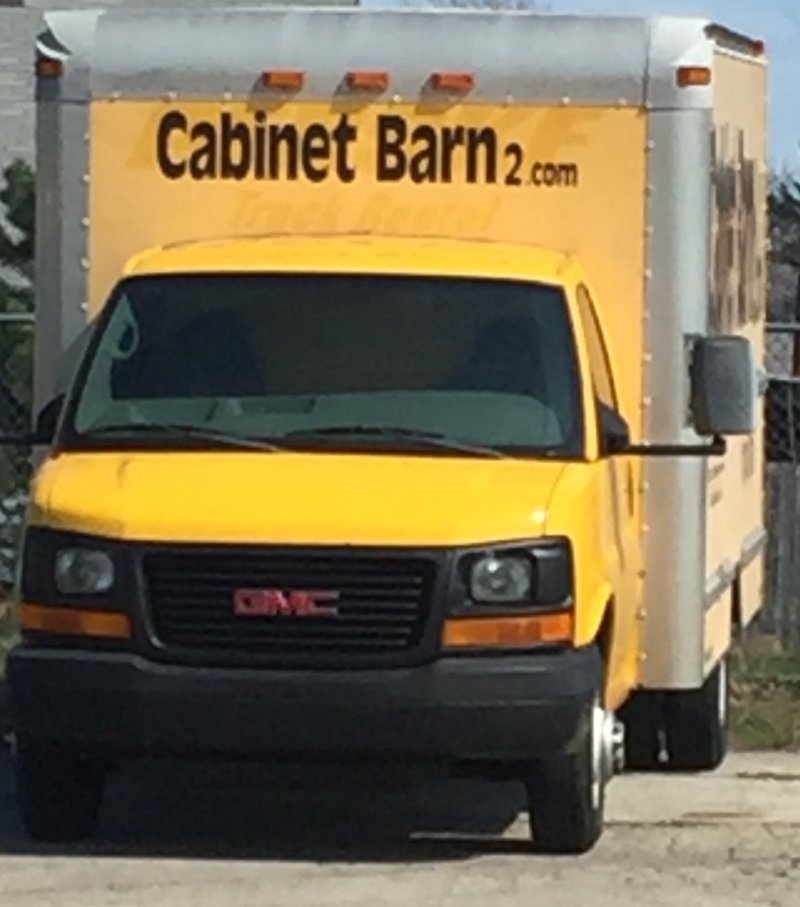 Delivery available from; The Cabinet Barn 1406 meridian St Shelbyville Indiana-----
Call 317-421-1750 to schedule your delivery 8 am thru 5 pm Monday-Friday only.
Box truck size delivery from 2 to 50 cabinets can  be delivered in one trip, we will hand them off the back of the truck to the customer but do not come inside. 
One of our sales people will be glad to help set up delivery just call 317-421-1750. The cabinets and delivery fee must be paid in full before we leave for the delivery. We will not drop off cabinets without the purchaser or their representative at the drop off location. Customer is responsible for checking all merchandise before the driver leaves.
Indiana only 

$50.00 plus $1.00 per mile round trip.  example; 10 miles = $70, 
                                                                              40 mile = $130.00,
                                                                               65 mile = $180.00