A Farm House Green/Gray Shaker kitchen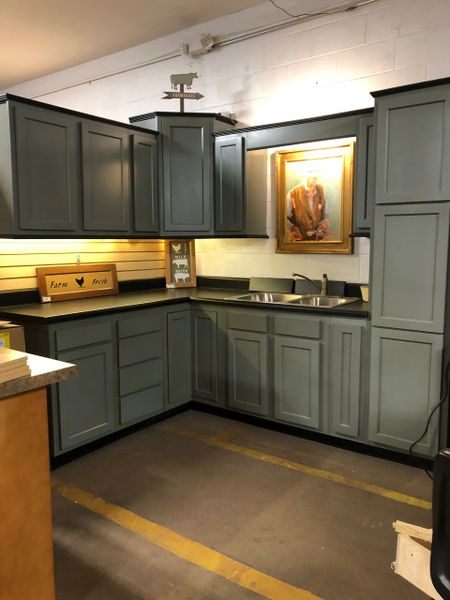 A Farm House Green/Gray Shaker kitchen
New Farm House Green/Gray, with light distressed finish!
Made after ordered 
Poly over stain finish over beech wood fronts and door frames.   11 cabinet kitchen plus trim $2687.20

Painted as needed from our Glenwood in stocked cabinets.
 Many sizes to pick from!

Natural finished interiors.
Made in Indiana!
Made in the USA!