A Warmwood Sample 19' Kitchen $1779.90 all New or $1112.44 New but repaired scratch and dents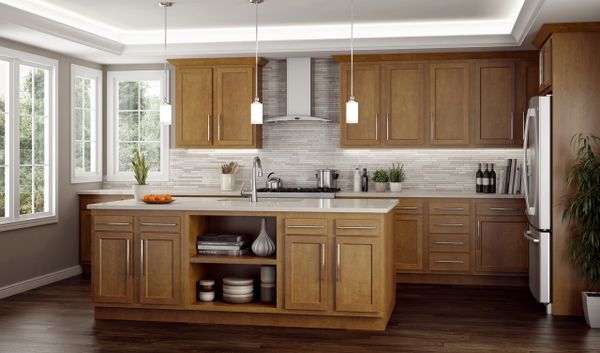 A Warmwood Sample 19' Kitchen $1779.90 all New or $1112.44 New but repaired scratch and dents
Warmwood  Kitchen cabinets, or (Glenwood same price!)  Counter top sold separately.
Beech wood
kitchen  20/20 Designing Free!      Warmwood cabinets are lightly stocked, we can restock once a week!
$1112.44 In Repaired Scratch and Dents (Inventory changes daily) But there over 300 scratch and dents in stock.
These cabinets are restock weekly order by Tuesday noon a pick Friday morning!
This display can be seen at The Cabinet Barn.
Counter top and handles sold separately.