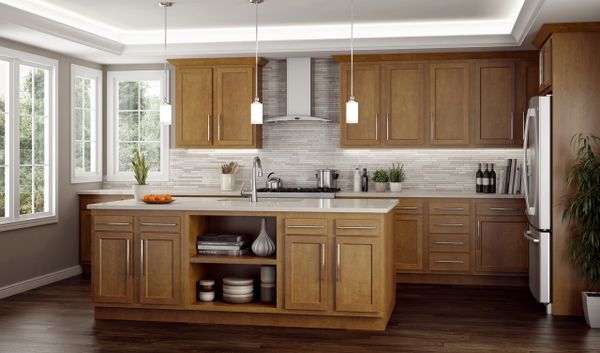 A Warmwood Kitchen
Warmwood  Kitchen cabinets
Beech wood
Glenwood kitchen  20/20 Designing Free!      Warmwood cabinets are lightly stocked, we can restock once a week!
We have it in new for $2496.70 New.
$1997.36 In Repaired Scratch and Dents (Inventory changes daily) But there over 300 scratch and dents in stock.
These cabinets are restock weekly order by Tuesday noon a pick Friday morning!
This display can be seen at The Cabinet Barn.
Counter top and handles sold separately.
We keep around 100 Warmwood cabinets in stock!
New and Repaired seconds (bases and walls) 
 Pantries, base peninsulas and lazy Susan's