BGH 24x36 Wall Diagonal Corner Cabine (local pickup only).t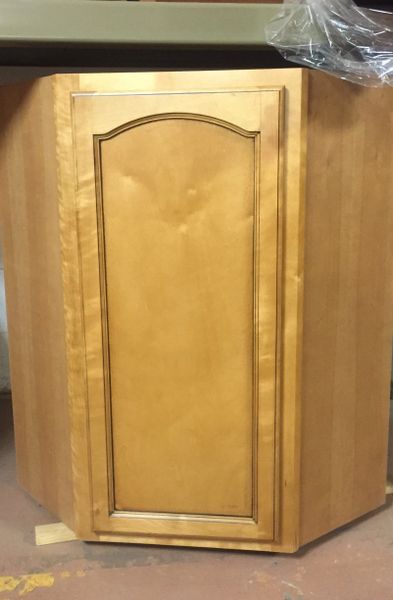 BGH 24x36 Wall Diagonal Corner Cabine (local pickup only).t
BGH -Builder Grade Hickory  24AWT a Maple wood with Hickory glaze finish and Plywood box.
 Glaze, 24" wide x 24 wide  36" High wall cabinet ,Craftsman Series Comes out of each corner 24".
 Maple and plywood with 1 door and 2 shelves
Recessed panel door
Regular overlay 
Natural maple veneer interiors 
5/8" shelves
This item ships in KD form ( un-assembled for shipping purposes, Flat Box. )
Free assemble and no shipping if picked up at our dock!