A Unfinished Shaker Average kitchen, Standard sizes in stock! (Free Design and Quote) Average Kitchen $820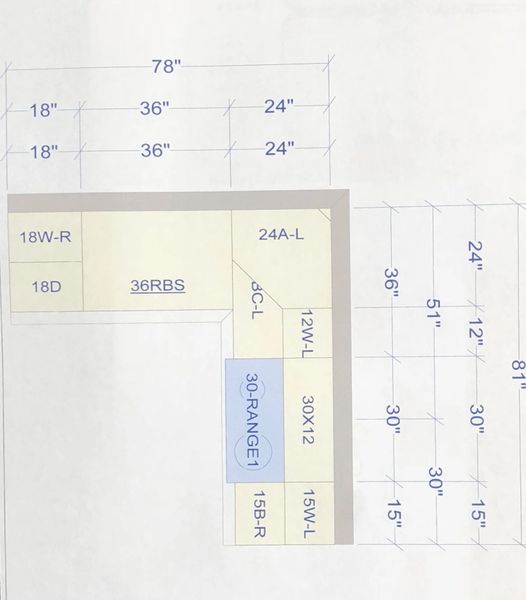 A Unfinished Shaker Average kitchen, Standard sizes in stock! (Free Design and Quote) Average Kitchen $820
The first picture of the full kitchen is shown how they can look after YOU painted them. 
An Average kitchen in unfinished cabinets $820 pictured in the 20/20 drawing.
Just let use walk you through a free 20/20 design and quote of your kitchen.
We have taken most of the work out of painting for you! These cabinets are unfinished maple fronts and door frames sanded and ready to paint.
The sides are sanded plywood.
They have a clear coat finish inside and on the bottom so all you need to do is paint the exterior or what shows in your kitchen.

Stocking all standard sizes in unfinished shaker cabinets
Most Unfinished Shaker cabinet are in stock!
Finished clear coated
natural Interior!
Base cabinets come with dovetail drawer boxes with Epoxy Coated self closing Side Mounts.
Plywood cabinet box with a 3/4" thick solid maple front and door frame.
Wall and base doors come with 6 way adjustable hinges.
Made in the USA!