Kingston Vanity Base cabinet 30"w x 21"d x 34.5"h with Left drawers (Local pickup only)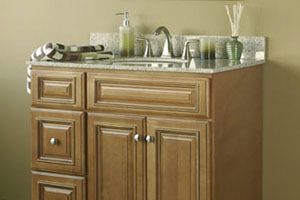 Kingston Vanity Base cabinet 30"w x 21"d x 34.5"h with Left drawers (Local pickup only)
Kingston Vanity Base Cabinet 30" W x 21" D x 34.5" H.
left Drawer 
Vanity only.
Right Drawers or left Drawers with Dovetail drawer boxes

Cabinet grade plywood and Maple
Vanity base cabinet only!
This price is for an assemble vanity base, take another $50 off for an unassembled vanity bases.
(KD) easy assemble.
We have Kingston vanities in KD or assembled 12", 24", 30", 36" ,42", 48" and 60" wide
Close out all sales final!
Bulk pricing available!
called ahead! 317-421-1750