A D White kitchen, ( Free Design & Quote.)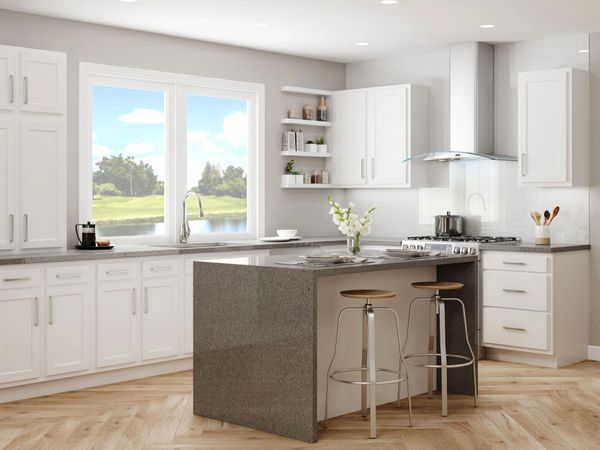 A D White kitchen, ( Free Design & Quote.)
D White Shaker Sample/ average kitchen          D White Cabinets are Now in Stock!
This sample is to give our customer an idea of how these cabinets look in a full kitchen and price point!

The price above is for new but we also have hundreds of these same brand in repaired seconds.
 Repaired seconds (bases and walls) up to 48" wide.
 Pantries, base peninsulas and lazy Suzan's 
Made In The USA!