A D White kitchen, All New 19 foot, ( Free Design & Quote.)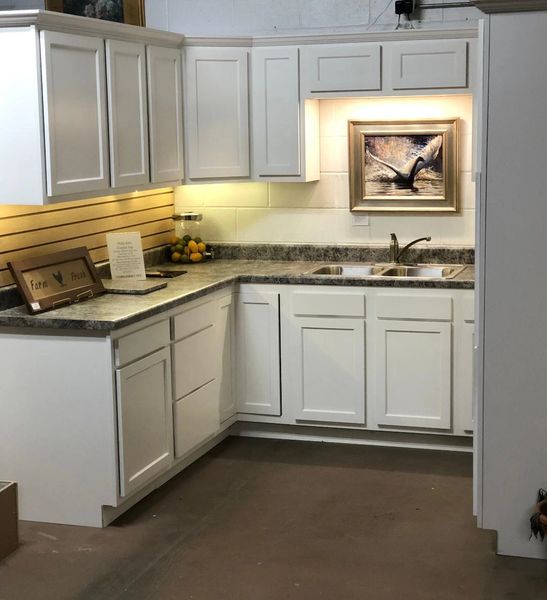 A D White kitchen, All New 19 foot, ( Free Design & Quote.)
D White Shaker 19' Sample average kitchen       Only kitchen cabinets priced.  Counter top sold separately.
D White Cabinets are Now in Stock!
We have around 300 D White Shaker cabinets in stock.
This all new sample kitchen is to give our customer an idea of how these cabinets look in a full kitchen.
Prices and sizes are in the pictures above.
Made In The USA!