New but Repaired Scratch and Dent Kitchen Cabinets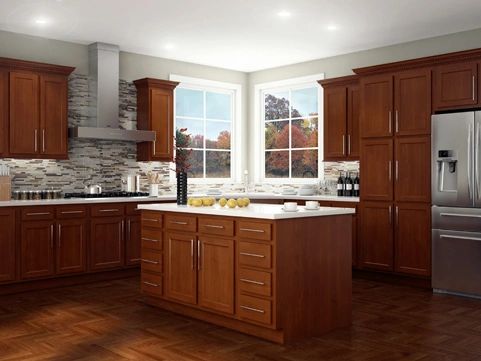 New but Repaired Scratch and Dent Kitchen Cabinets
Walk in customer special!  ---3 styles--- to pick from.
New but Repaired Scratch and Dent Kitchen Cabinets.
Starting with a 9 x 12 x 30 wall cabinet at $43.56
Hundreds of sizes are in stock at the 40% off price.
Starting Oct /9/2019,  Thousands in stock but first come first serve, Inventory changes daily!
We are starting an inventory reduction sale with thousands of repaired Scratch and dents. With 3 styles to pick from  Glenwood Beech, Warmwood Beech and Chadwood Oak. These are not discontinued cabinets, we can fill in with new when needed at our regular new pricing.
Fully assembled ready to hang!
Repaired Scratch and dents are new cabinets that had slight problems or dings. The face of the cabinets are repaired or parts are replaced. The cabinets with slight damage on the sides are sold in a kitchen where the side does not show.
We also have thousands of matching doors and drawer fronts at descounts. For that landlord or customer that needs replacement parts.